Welcome to Brinks Home SecurityTM, formerly MONI
The same trusted experts, the same user-friendly products, and a new name!
Brinks Home Security is known for its solid reputation, which is synonymous with trust, safety, and security.
We're a world-class professional monitoring company with the biggest and best dealer network in the country.
As Brinks Home Security, we'll continue to stand out from the competition by providing our customers with innovative security services, industry-leading response time, award-winning customer service and easy DIY solutions.
Our security consultants will help you customize a system that fits your safety needs.
---
About MONI
The 3 most important things to know
Founded in 1994, MONI secured approximately 1 million residential customers and commercial client accounts with monitored home and business security system services.
The company is supported by the nation's largest network of independent Authorized Dealers, providing products and support to customers in the U.S., Canada and Puerto Rico. MONI is one of the largest home security alarm monitoring companies in the U.S.
MONI was named the "Connected Home Security Company of the Year" in 2016 and "Connected Home Automation Company of the Year" in 2017 by IoT Breakthrough, an independent organization that recognizes excellence in Internet of Things technologies.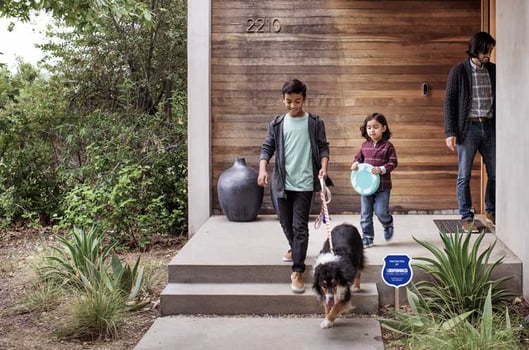 "The team are absolute experts! Things have been excellent."
- Tim from Houston, TX
---
Get more with Brinks Home Security
Security
Your system is easy to install and easy to use, with equipment from the most trusted manufacturers. It's backed by a brand that stands for protection and dependability.
Response Time
You'll get fast 24/7 alarm response from trained professionals in our response center.
Interactive
Control your home security or smart-home system with your smartphone. You can also choose equipment that's compatible with Amazon Echo and Google Home.
Energy Management
The latest thermostats let you adjust the temperature anytime from anywhere. You can also control your lighting remotely or on a pre-set schedule.
Video
Indoor/outdoor video cameras – as well as video doorbells – are a popular home security option. Track what's happening by watching live on your mobile device.
Customer Service
We're committed to providing the best customer service to more than 1 million customers. You can reach us by phone, chat or text for quick answers and support.
---
Our security consultants will help you customize a system that fits your safety needs.
---
Innovative Home Security
Our cutting-edge wireless systems put safety at your fingertips and give you a way to protect your home no matter where you are.
Fast, dependable 24/7 alarm monitoring

Real-time mobile communication during an alarm

Easy addition of indoor and outdoor video cameras

A full selection of smart-home options, including locks and lights

Control from anywhere with a mobile app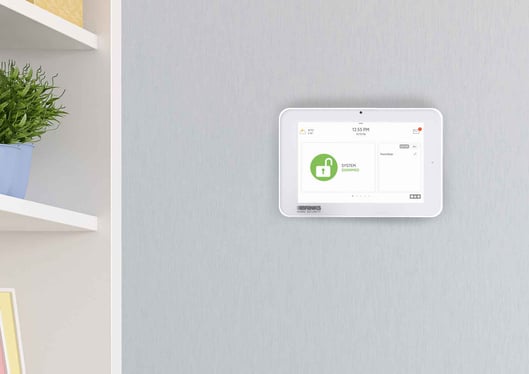 Our security consultants will help you customize a system that fits your safety needs.
---
#1 Ranked Home Security
The best self-installed wireless home security solution for most people.
—